easy as:
Cheesy Potato Soup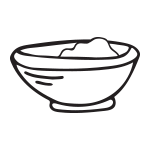 Prep time:
10 minutes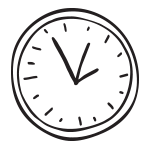 Cook time:
45 minutes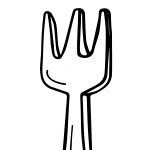 Servings:
6 cups
easy as:
Cheesy Potato Soup
Ingredients:
1 medium onion, chopped (about 1 cup)
1/4 cup celery, chopped
1 teaspoon oil
2 cups potatoes, peeled and diced bite size
2 cups chicken broth
1/4 teaspoon pepper
3 tablespoons cornstarch
1 1/2 cups nonfat or 1% milk, divided
3/4 cup (3 ounces) cheddar cheese, shredded
1 tablespoon bacon bits or 1 slice bacon, cooked and crumbled
Directions:
1. In a large saucepan over medium-high heat, sauté onions and celery in oil until onions are clear.
2. Add the potatoes, broth, and pepper. Bring to a boil. Reduce heat; cover and simmer until the potatoes are tender, 15 to 25 minutes.
3. In a small bowl, stir together cornstarch and 1/4 cup of milk until smooth. Add remaining milk. Stir into the potato mixture.
4. Cook and stir until thickened and heated through, about 5 minutes. Do not boil.
5. Remove from heat. Stir in cheese until melted. Top with bacon bits. Serve warm.
Refrigerate leftovers within 2 hours.
Get Nutrition Info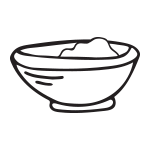 Prep time:
10 minutes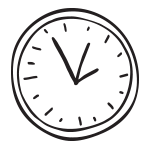 Cook time:
45 minutes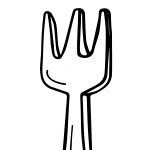 Servings:
6 cups