easy as:
Easy Spinach Lasagna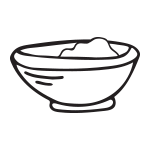 Prep time:
20 minutes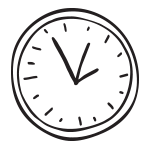 Cook time:
1 hour, 5 minutes to 1 hour, 10 minutes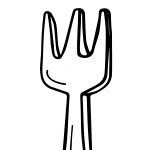 Servings:
Makes 12 (3 x 3-inch) servings
easy as:
Easy Spinach Lasagna
Not even the noodles need to be precooked for this easy vegetarian lasagna. It makes a great addition to a buffet or potluck.
Ingredients:
2 packages (10 oz. each) frozen chopped spinach, thawed
2 eggs
2 containers (15 oz. each) low-fat ricotta cheese or reduced-fat, small curd cottage cheese
2 cups (total) shredded mozzarella cheese
1 cup (total) grated Parmesan cheese
1 jar (26 oz.) marinara sauce or meatless pasta sauce
1/2 cup water
9 dry multigrain lasagna noodles
Directions:
Preheat oven to 350°F.
Use hands to squeeze thawed spinach to remove as much excess liquid as possible. Set spinach aside.
In large bowl, use fork to beat eggs until combined.
Add spinach, ricotta cheese or cottage cheese; 1 1/2 cups of the mozzarella cheese; and 3/4 cup of the Parmesan cheese to the eggs. Mix well.
Pour marinara or pasta sauce into medium bowl.
Pour water into empty sauce jar. Cover and shake well. Uncover and stir into sauce in bowl.
In 13 x 9 x 2-inch baking dish, layer in order: 1 cup of the sauce mixture, 3 lasagna noodles, half of the spinach mixture, 1 cup of the remaining sauce mixture, 3 of the remaining noodles, remaining spinach mixture, remaining noodles and remaining sauce.
Sprinkle with remaining 1/2 cup mozzarella cheese and the remaining 1/4 cup Parmesan cheese.
Tightly cover dish with foil. Bake for 50 minutes.
Remove foil from dish. Bake, uncovered, 15 to 20 minutes more or until noodles are tender.
Remove from oven. Let stand at room temperature for 15 minutes. Cut into squares to serve.
Get Nutrition Info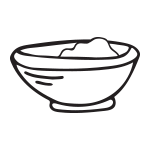 Prep time:
20 minutes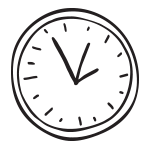 Cook time:
1 hour, 5 minutes to 1 hour, 10 minutes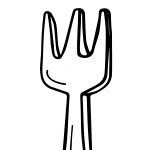 Servings:
Makes 12 (3 x 3-inch) servings