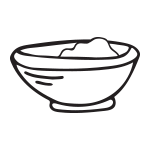 Prep time:
15 minutes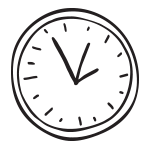 Cook time:
60 minutes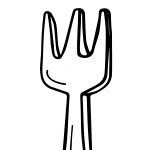 Servings:
20 slices
Ingredients:
Non-stick cooking spray or oil
1 1/2 cups whole wheat flour
1 1/3 cups all-purpose flour
2 teaspoons baking powder
1 teaspoon baking soda
1/2 teaspoon salt
1 teaspoon cinnamon
1/2 teaspoon ground cloves
1/4 teaspoon ground ginger
1/4 teaspoon nutmeg
4 eggs
1 cup canned pumpkin
1 cup applesauce
3/4 cup packed brown sugar
3/4 cup sugar
Directions:
1. Preheat oven to 350 degrees. Lightly coat an 8 1/2 x 4 1/2 -inch loaf pan with cooking spray or oil and set aside.
2. In a medium bowl, combine flours, baking powder, baking soda, cinnamon, salt, cloves, ginger, and nutmeg.
3. In a separate bowl, combine the eggs, pumpkin, applesauce, brown sugar and sugar. Mix until well combined.
4. Add the wet ingredients to the dry ingredients. Stir only until the dry ingredients become moistened. Be careful not to over mix.
5. Pour batter into loaf pan and spread into the corners.
6. Bake for about 60 minutes or until a wooden pick inserted into the center of the loaf comes out clean.
7. Remove from oven and let cool in pan for 10 minutes.
8. Remove from pan and let cool completely on a rack. Slice to serve.
9. Wrap in plastic or foil to store for several days or freeze for up to a month.
Get Nutrition Info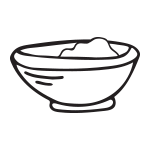 Prep time:
15 minutes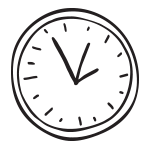 Cook time:
60 minutes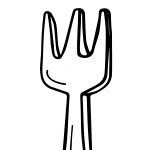 Servings:
20 slices