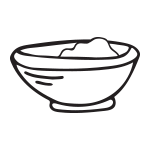 Prep time:
15 minutes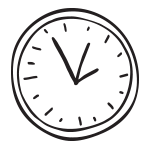 Cook time:
30 minutes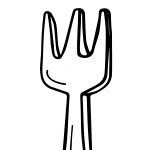 Servings:
8 cups
Ingredients:
2 teaspoons oil
1 small onion, chopped
2 cloves garlic, minced or 1/2 teaspoon garlic powder
2 cups cooked turkey, 1/2 inch cubes
2 cups water
1 cup 1% or nonfat milk
1 can (10 3/4 ounces) cream of mushroom soup
1 package (10 ounces) frozen peas
2 cups dry macaroni
2 teaspoons dill weed
1/4 teaspoon black pepper
1 cup corn flakes
1/2 teaspoon garlic powder or 2 cloves garlic
1/2 cup reduced-fat sour cream
Directions:
1. Heat oil in a large frying pan over medium-high heat (350 degrees in an electric skillet) and saute onions until transparent.
2. Add garlic and cook briefly, about 30 seconds.
3. Add turkey, water, milk, soup, and peas; bring to a boil.
4. Add macaroni, dill, and pepper; stir to combine.
5. Cover pan, reduce heat to low (225 degrees in an electric skillet) and cook 10-15 minutes until pasta is tender. Stir occasionally to prevent sticking.
6. While mixture is cooking, crush corn flakes in small bowl, mix in garlic powder and set aside.
7. Just before serving, stir in sour cream and top with corn flake mixture.
Refrigerate leftovers within 2 hours.
Get Nutrition Info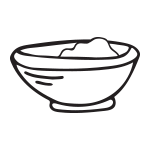 Prep time:
15 minutes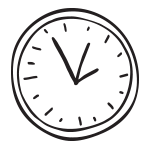 Cook time:
30 minutes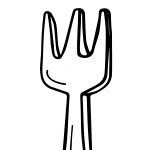 Servings:
8 cups