In this section, you'll find tons of great tips, recipes and videos. Watch success stories. Learn how to eat smarter and move more. Snag a recipe for tonight—and much more. Enjoy!
Video:

Meet Jena Stroud | Nutrition Education Program Advisor

Jena Stroud shares some of her favorite tips on how to get kids to eat healthier foods.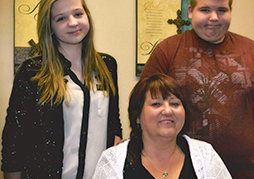 Jeannie Kearby "Nutrition Education Led to Life Changes"
For Jeannie, the NEP programs brought her more than just amazing nutrition information & help stretching food dollars. The self-esteem she gained from taking control propelled her to even greater success—in working full-time, caring for her two children & attending college classes.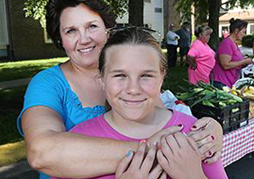 Suzanna Johnson "Turning Goals into Reality"
Suzanna found free NEP programs after her daughter, Rebekah, participated in a school program & shared what she learned. Suzanna took lessons, learned about nutrition, food safety & physical activity. She credits the program with turning a healthy, happy life into reality.
Video:

Farmers Market

Get Your Fresh Fruit and Vegetables! Watch here to learn more about how Farmers' Markets provides access to affordable, nutritious food and what the Purdue Extension Nutrition Education Program is doing in your community to stay healthy and well!