In this section, you'll find tons of great tips, recipes and videos. Watch success stories. Learn how to eat smarter and move more. Snag a recipe for tonight—and much more. Enjoy!
Video:

Heroes. Real People. Real Tips. Meet Jeannie

Jeannie shares her incredibly inspirational story, plus tips on how to save money and make healthy meals the whole family will love.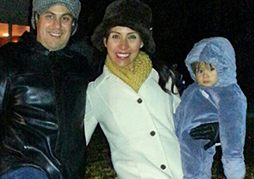 Brenda Medina "From Student to Teacher"
When Brenda came to Indiana, she didn't speak English & thought she was healthy.  When she became pregnant, she found she was vitamin deficient.  Thanks to the NEP, she learned how to get the vitamins & nutrients she needed. She liked the lessons so much that she became a NEP Assistant!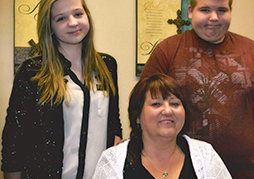 Jeannie Kearby "Nutrition Education Led to Life Changes"
For Jeannie, the NEP programs brought her more than just amazing nutrition information & help stretching food dollars. The self-esteem she gained from taking control propelled her to even greater success—in working full-time, caring for her two children & attending college classes.
Video:

Heroes. Real People. Real Tips. Meet Jessica

Jessica talks about how healthy meals and easy-to-do exercise helps her keep pace with her very active son.