In this section, you'll find tons of great tips, recipes and videos. Watch success stories. Learn how to eat smarter and move more. Snag a recipe for tonight—and much more. Enjoy!
Video:

Meet Patty Sanders | Nutrition Education Program Assistant

Patty Sanders talks about why her lessons are so exciting.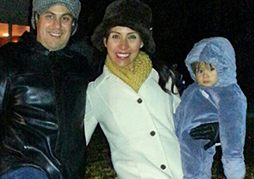 Brenda Medina "From Student to Teacher"
When Brenda came to Indiana, she didn't speak English & thought she was healthy.  When she became pregnant, she found she was vitamin deficient.  Thanks to the NEP, she learned how to get the vitamins & nutrients she needed. She liked the lessons so much that she became a NEP Assistant!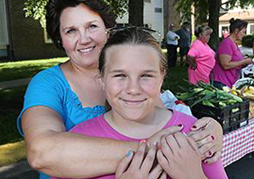 Suzanna Johnson "Turning Goals into Reality"
Suzanna found free NEP programs after her daughter, Rebekah, participated in a school program & shared what she learned. Suzanna took lessons, learned about nutrition, food safety & physical activity. She credits the program with turning a healthy, happy life into reality.
Video:

Farmers Market

Get Your Fresh Fruit and Vegetables! Watch here to learn more about how Farmers' Markets provides access to affordable, nutritious food and what the Purdue Extension Nutrition Education Program is doing in your community to stay healthy and well!